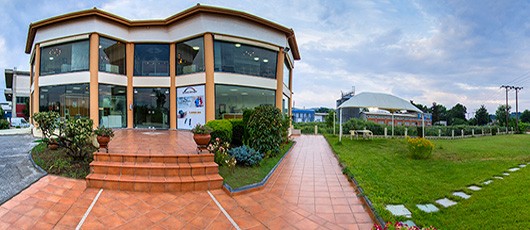 PROVOLI expo is based in Trikala, Greece, housed in privately owned premises with an area of 600m2, located at the regional road Trikala-Ioannina. Its factory and warehouses for its expo accessories and ice skating rinks are located at the 22nd km of the national road Trikala-Larissa and cover an area of 10.000m2.
PROVOLI expo is active in the following fields:
i) Hiring and selling marquees for a wide range of events
The privately owned marquees – small and large tents – and pagodas of various sizes are the ideal accommodation solution for every kind of activity, whether combined or separately.
ii) Planning trade fairs, general expos and theme exhibitions
Trade fairs offer a chance to promote and advertise products and services in one marquee, where the visitor can acquaint himself with the local business and the products. The company has planned numerous trade fairs and theme exhibitions all over Greece in cooperation with chambers, regional and municipal authorities, trade associations and entrepreneurs since 1990.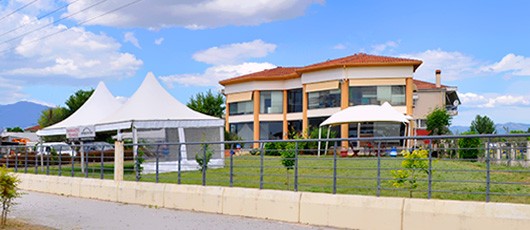 iii) Accommodation of social events
Due to its longtime experience, PROVOLI expo is able to properly install and equip the marquee of your choice for any social event, such as weddings, christenings, openings, receptions, parties, caterings, sports events etc. The halls are available for hiring or purchase.
PROVOLI expo is active in the following fields in cooperation with its affiliated companies:
i) Selling and hiring ice skating rinks
In recent years ice sports are becoming increasingly popular in Greece and PROVOLI expo provides, in cooperation with The White Fantasy, ten chilling units for ice skating rinks along with the necessary equipment and can install ice skating rinks anywhere in Greece. It can also provide fully equipped ice skating rinks either for sale or for hiring.